Open Source, Data Science and Cloud Computing
Infrastructure Management, Legacy Migrations, Web and Mobile App Development
Expertise
Architecture, Big Data, Business analysis, Client Side (Web) Interfaces, Cloud, Infrastructure Management, Data Science & Analysis (A.I. / Machine Learning), Legacy transformation, Modelling, Open Source development.
Customer Focus
Strong, meaningful, and guided interaction with customer to help proper conversion of models, ideas & objectives. Consistent documenting during development, oriented towards efficient knowledge transfer.
Agile development
Agile development at the heart of our expertise: we develop in small iterations, based on transparency. Adaptative and collaborative approach with customers. Focused on fast delivery, P.O.C, Test & Validation.
Web Platforms & Mobile Apps
Web and mobile app design projects: we can help you design and build web sites and mobile apps as front ends or clients of a specific Cloud Computing project, or as a standalone front-end.
Open Source Cloud based solutions
Open Source, Big Data consulting & development: we can help you design scalable cost saving cloud based development and production ready solutions.
Data Science and Machine Learning
Data Science and Machine Learning Projects: we assist you with custom design of Machine Learning tools. Based on our extensive practical experience and MLaaS infrastructure tools we have built, we can accelerate your time to market with Data Science tasks.
Cloud Computing, Big Data and SaaS
Design and implementation of any cloud computing (big) data intensive application. We also provide SaaS for model based time series computational applications in the form of a Google Sheet model converter into Java executable.
Infrastructure and Legacy Migration
Expertise in infrastructure management (Rancher), we can help you scale your infrastructure on any number of private, public or hybrid cloud platforms (AWS, GCP, Azure). Docker container and Google Cloud Platform expertise.
About US
SenTai is a consultancy team formed in 2013, made up of highly qualified and experienced scientists and software engineers. We can solve new technical challenges with optimal and innovative approaches. We build highly customized, scalable Open Source, Cloud Computing, Big Data and AI (machine learning and data science) solutions. We bridge the gap between business needs, often in the form of excel based time series financial models, and highly scalable technology implementations. We design responsive web front ends and mobile apps to deliver a complete web based solution, with management dashboards.
In Japanese, sentai (戦隊) is a military unit and may be literally translated as "squadron", "task force", "group" or "wing". The word sentai is the composition of the kanjis « combat » (戦, sen) and « squadron » (隊, tai).
Analysis

Analysis of business logic & needs, conceptualisation, mathematical modelling, algorithmics. Superior knowledge of existing technologies to optimize business implementation. Data science, reverse engineering, algorithmics.

Prototyping

Rapid prototyping cycle, enabling proper and efficient conversion of client ideas into a usable solution.

Integration, Production & Cloud based application

Integration of client internal & external legacy or new systems. From development up to production and monitoring. Flexible, easy, and pleasant web based user interface.

Support, Maintenance & Evolution.

Well documented support & knowledge transfer for your internal teams.
Testimonials
What our clients say...
LATEST NEWS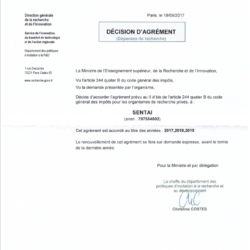 We have been certified for 2017-2018-2019 by the French Ministry of Research and Innovation to conduct research on behalf of our clients.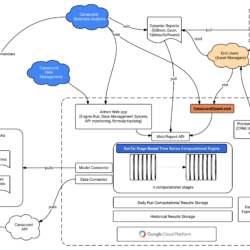 SenTai was invited to speak at the Google Executive Forum in Paris, October 18th 2016, to present the Canaccord Quest Migration case study.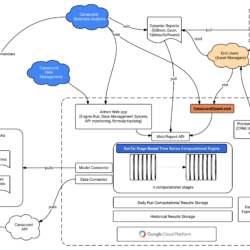 SenTai was invited to speak at the Lighthouse Event for GCP in London, on June 28th 2016, to present the Canaccord Quest Migration case study.
Previous
Next